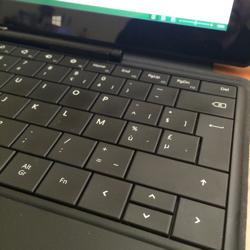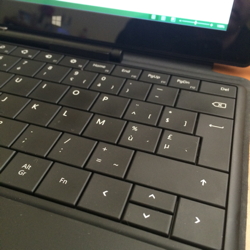 I knew you have to press the Fn key on the Type Cover of a Surface to get to the function keys on the keyboard. But what I did not know:
If you want to "lock" the top row of keys to their corresponding function key: press Fn + Caps Lock. To unlock, press the same keyboard combination again.
Pressing Fn + Spacebar corresponds to the Print Screen button on a regular keyboard. Now that is much more convenient than pressing the Home – Volume down on the device…
More info and tips on this link.